What Makes a Sustainable Brand?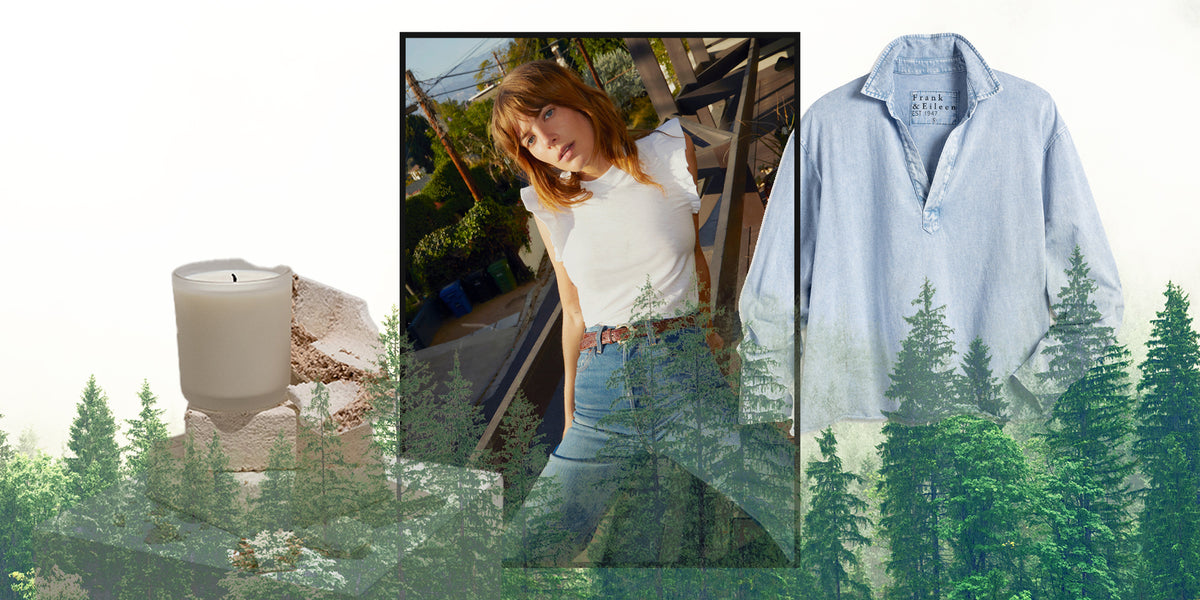 Happy Earth Day, Strut fans! To celebrate, and honor, the occasion, we're taking a few moments to talk about sustainability in fashion. 
With the rise of sustainable fashion, there's also a parallel in the increase of brands aligning themselves under the tag of sustainability. Unfortunately, marketing and advertising techniques are often employed by organizations to convince the public of their environmental ethics. Greenwashing, better explained as a form of deceptive promotion that paints efforts and products to be environmentally friendly, is more commonly practiced than not. And as Mary Imgrund said, it "not only hurts shoppers, but [also] takes sales away from brands that are challenging the status quo of their industries' supply chain." 
We work with some of the best brands on the market, who are all making progress towards true sustainability. Within our assortment, there are a few brands who standout when it comes to their sustainability rating. Read on to learn about the pieces we carry that earn our "stamp of sustainability".
Why we are giving them a "sustainable brand" stamp:
Sustainable before it was "cool", Frank & Eileen have always focused on slow-fashion made ethically with planet-friendly fabrics and dyes. They are a certified B-Corp, women-owned, and their impact score among globally recognized U.S. apparel companies trails only Patagonia.
Here's what they have to say:
"We believe in slow fashion—we start with the world's finest raw materials found in nature—ethical, beautiful and sustainable since day one."

 
Shop Frank & Eileen
Why we are giving them a "sustainable brand" stamp:
Not only are they actively working to produce their clothing using the most earth-friendly fabrics, dyes, and factory practices, but they have something we really love: Transparency.
Nation LTD actively rates each piece of clothing they produce for ethics and sustainability, and you can even check each product on their website to read the ways in which they are holding themselves accountable for improving sustainability.
Here's what they have to say:
"Focus On Less. 

With every collection we produce our showrooms receive a sample of each item in the line. It's industry standard for sales purposes, but it got us thinking about the negative environmental impact with regard to resources, waste, carbon emissions, and water for producing this many samples. We decided to make a change. We are proud to announce that starting with Spring 2021, we have reduced the amount of our wholesale sampling by 57%, instead choosing to utilize our visual digital assets in better ways. This translates to 774 less samples in a season, and that is roughly 3,096 samples in a year. We think this is a great first step in the right direction.

Sustainability is an evolving goal and something we will continue working toward today and every day to come. Check our practices, our fabrics, our factories, and our packaging to learn more about our current efforts. Check back often as we continue to update and improve our processes."
Why we are giving them a "sustainable brand" stamp:
Not only are these super-luxe candles organic and free of toxins, but the packaging and materials used in their production is free of dyes and made from recycled materials. The paper dust cover is even made from seed paper!
Here's what they have to say:
Clean candle ingredients are one aspect, but taking the broader view of a candles entire product lifecycle, led Jerri to look into how to better package and ship her goods as friends and family began asking to purchase them.

"There is nothing more disappointing than ordering a product that markets itself as eco or sustainable and then it arriving in unrecyclable plastic films, styrofoam and tape-laden boxes. It feels like the packaging and shipping just defeats the purpose". - Jerri
If this all feels too overwhelming in its entirety, begin by honoring the brands you know are sustainable. Small, singular choices have a cumulative impact on the environmental, economic and social sustainability of the industry. When you support brands that are taking a step in that direction, you affirm the need for a new system in place.
As always, at Strut we are here to help you make the best style choices for you personally. For those of you who want to shop sustainable clothing, just ask and we're happy to help guide you toward pieces that are both eco-friendly AND stylish!
Honorable Mentions:

Brands Who Care
Not only do we at Strut love Coclico's style, the brand uses mostly eco-friendly materials including recycled materials (and no plastic). They also make products by hand to reduce their climate impact.
These comfortable leather sandals are on a mission: to help end childhood hunger in the United States. For every pair of beek shoes sold, the brand donates the equivalent of five meals, for a child in need, through the Childhood Hunger Strategy with the Second Harvest Food Bank.

Shop Beek
|
Posted on April 21 2022